This plugin hasn't been tested with the latest 3 major releases of WordPress. It may no longer be maintained or supported and may have compatibility issues when used with more recent versions of WordPress.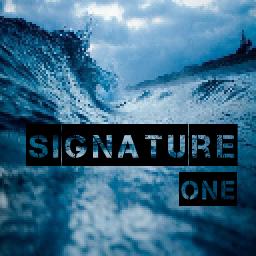 Signature One
Description
Built with : http://admin-builder.com
You can create, align and resize the signature text or images that appear at the bottom of each post. Choose from preset sizes, change the text when ever you want.
You have globally available options or individual posts settings with all the already mentioned options.
Arbitrary section
The plugin does not need any extra method of configuration/installation or any other information
A brief Markdown Example
What can you generate
Unlimited meta boxes
Unlimited Field types
Easy sorting of metaboxes or fields
Configurable fields with options
Installation
This section describes how to install the plugin and get it working.
e.g.
Upload the plugin files to the /wp-content/plugins/signature-one directory, or install the plugin through the WordPress plugins screen directly.
Activate the plugin through the 'Plugins' screen in WordPress
Use the Signature One page screen to configure the plugin (import the data generated by the service. More info in that page)
FAQ
How do I use the plugin?

After installation, go to The Signature One page in the bottom left of your admin panel and configure glabally:
* signature text
* signature Position
* signature size

If you want to individually configure a post,edit that post and configure: text, position and size inside the post metabox named Signature One.
The global configuration has priority only if the individual post meta settings are not set.
Reviews
There are no reviews for this plugin.
Contributors & Developers
"Signature One" is open source software. The following people have contributed to this plugin.
Contributors
Changelog
1.0
First Version of the plugin